Door Installation: Sectional & Coiling Overhead Doors and
Grilles in Duluth, Eau Claire, Superior, and Surrounding Areas
Professional Installation Of Residential Garage Doors & Commercial Door Systems in MN and WI
At DBS Residential Solutions we provide professional installation for upward-moving doors of all types, including garage doors and commercial door systems. We pride ourselves in using durable, high-quality door systems in all applications.
For a free garage door quote in MN or WI, contact us today! We provide installation services in Grand Rapids, Chippewa Falls, Brainerd, Two Harbors, Brainerd, Grand Rapids, Hibbing, and many areas throughout Minnesota and Wisconsin.
Clopay® Door Systems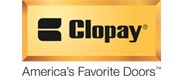 Clopay is North America's largest manufacturer of residential garage doors, and a major national provider of commercial overhead garage door systems. They have the distinction of being the only garage door company to earn the Good Housekeeping seal.
At DBS Residential Solutions, we're proud to be a Clopay Dealer and Installer for both Residential Garage Door Systems and Commercial Doors.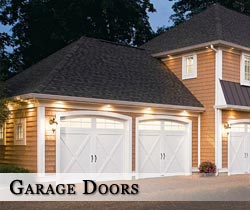 Clopay Residential Garage Doors
With more than 1,000 different options, Clopay has taken residential doors from functional to fashionable. You'll love the difference that investing in a new garage door will make in your home's curb appeal and value!
Options are available in wood, steel, composite, aluminum, and glass designs. We can customize an option to replace your existing garage doors, or we can provide garage doors for new home construction.
---
Clopay Commercial Doors
Installation options for commercial doors include a wide variety of options in commercial door systems (including panel style, window options, manual/motor operation, et al). We can work with you to customize a solution that will be ideal for you.
If high winds are a concern, Clopay provides convenient, easy-to-use, storm-ready doors that have been tested to meet or exceed building door requirements for extreme wind conditions.
Cookson® Door Systems
Cooksonis committed to manufacturing only the highest quality in commercial rolling doors. As specialists in the industry with more than 70 years in the business, they maintain a reputation for innovation and cost-effective products. Cookson door systems are specified by more architects than any other competing manufacturer.
At DBS Residential Solutions we provide professional installations of Cookson's line of Coiling Doors, as well as their Commercial Grilles.
Cookson Commercial Grilles
Cookson's rolling grills are the result of decades of proven quality and design. Grille curtains feature solid aluminum rods, and a thick, durable design. Extended guides and bottom bars of the rolling grilles are manufactured with heavy-walled shapes.
Cookson's sliding grilles feature a wide variety of options, including Shatter-proof glass designs, aluminum panels and/or rods, and a secure, durable design.
ACE (Access Controlled Egress) Grilles also available.
---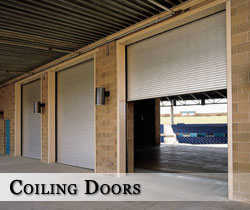 Cookson Commercial Coiling Doors
When unusual design parameters, such as limited head room or curving walls, installation of rolling doors and grilles may be prevented.
Installation of coiling doors is commonly seen in areas such as rapid transit terminals, lecture rooms, mall storefronts, and more.
An exclusive top and bottom track, complete with cable mechanism, ensures long-lasting operation. Design options available for single curves, multiple curves, or straight designs.
LiftMaster® Door Systems
For peak convenience and performance, DBS Residential Solutions recommends the installation of a LiftMaster Door Operation System. We provide installation options for both residential garage doors and commercial door operation.
LiftMasterhas specialized in door operation for more than 100 years -- and is known as a leader in the industry for quality, performance, and reliability.
Liftmaster Residential Door Openers
LiftMaster products feature peak safety and security features, as well as a wide selection in the area of drive systems and horsepower options.
They're created to withstand years of extended use -- even under the harshest elements and weather conditions, and are available with innovative accessories for added convenience and comfort.
Liftmaster's garage door openers are designed with quiet operation and smooth-running power in mind.
---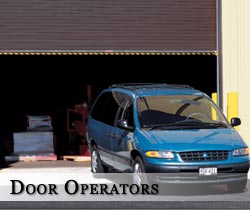 Liftmaster Commercial Door Operators
In addition to their residential systems, Liftmaster has also developed a line of door operators that can endure the heavy use demanded by the commercial environment. Design options include trolley operators, jackshift operators, hoist operators, and slide operator units.
A fire door release device systems are also available, including rolling fire doors, counter fire doors, fire shutters, and track doors. These systems are specialized for inhibiting the spread of fire and smoke from one area to another in an emergency scenario.
We Install High-Quality Upward-Acting Door Systems!
We would like to meet with you to discuss which of our door systems would best serve your needs. Call or e-mail us today for a commercial or residential garage door quote in Duluth and the surrounding areas! Our free quotes include an on-site professional consultation, measurement, and a written cost quote for the installation.
Our services are offered in the Minnesota and Wisconsin area, including Marshfield, Menomonie, Forest Lake, Two Harbors, Brainerd, Grand Rapids, Hibbing, and many of the surrounding areas.
Looking for a price? Get a no cost, no obligation free estimate.